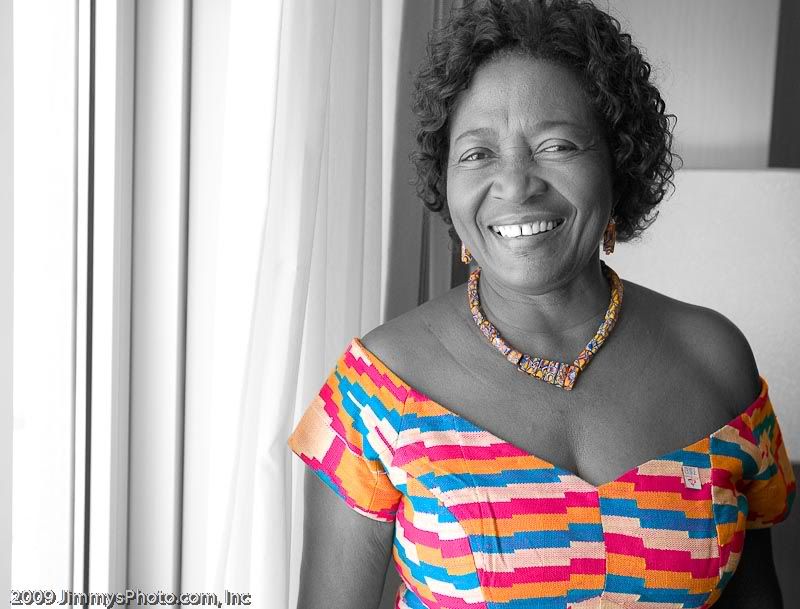 For the 4th year,
Project C.U.R.E.
hosted the 1st Ladies Luncheon in downtown Denver. This year, the guest of honor was the First Lady of Ghana: Her Excellency Ernestina Naduu Mills. I was blessed to be given the all-access-opportunity to photograph her as she met with the esteemed corporate & individual supporters of
Project C.U.R.E.
The goal of her visit was to raise awareness of the health needs in Ghana & also to fund a significant shipment of medical supplies to the hospitals & clinics throughout Ghana. Corporate donations from
MillerCoors
,
Newmont Mining
& others paid the bill for the entire luncheon & use of the Hyatt Regency Denver Convention Center ballroom (for 1,800 people) so that all financial donations received that day would go DIRECTLY to the need in Ghana! PLEASE visit the
Project C.U.R.E. website
and find out how you can support them with your time, talent or dollars- this is an amazing organization known throughout the world and your efforts will indeed SAVE LIVES.
Just before Mrs. Mills was to be escorted from her room down to the grand ballroom (to speak to over 1,800 people gathered to attend the First Ladies Luncheon), I was invited into her room and along with Dr. Doug Jackson we found ourselves with a rare moment of doing nothing- and I seized on the opportunity to kindly request a photograph of her. She graciously obliged and this is one of my favorites. I created a B&W image and then returned all the original glorious color to her native dress. What a treasured moment it was...